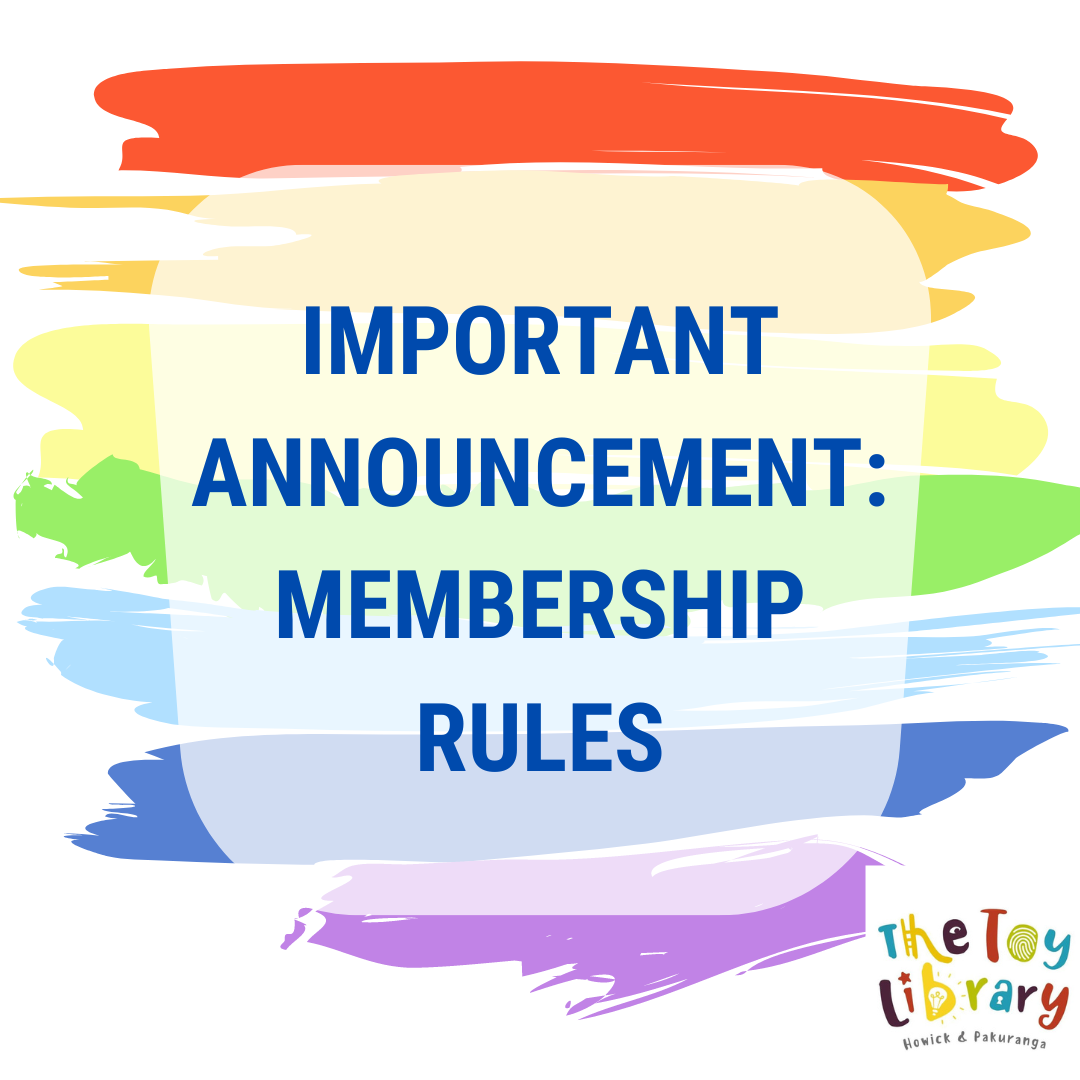 At the 2022 Annual General Meeting held in September, we decided that some changes will be made to membership fees, in order to simplify the fee structure and encourage more people to join the Toy Library.
joining fee ($25) to be removed for all membership types
casual / trial membership - price increase from $25 to $30 for five visits.
duty and full memberships remain the same at $50 and $100 per year respectively
These changes will take effect immediately for new members.